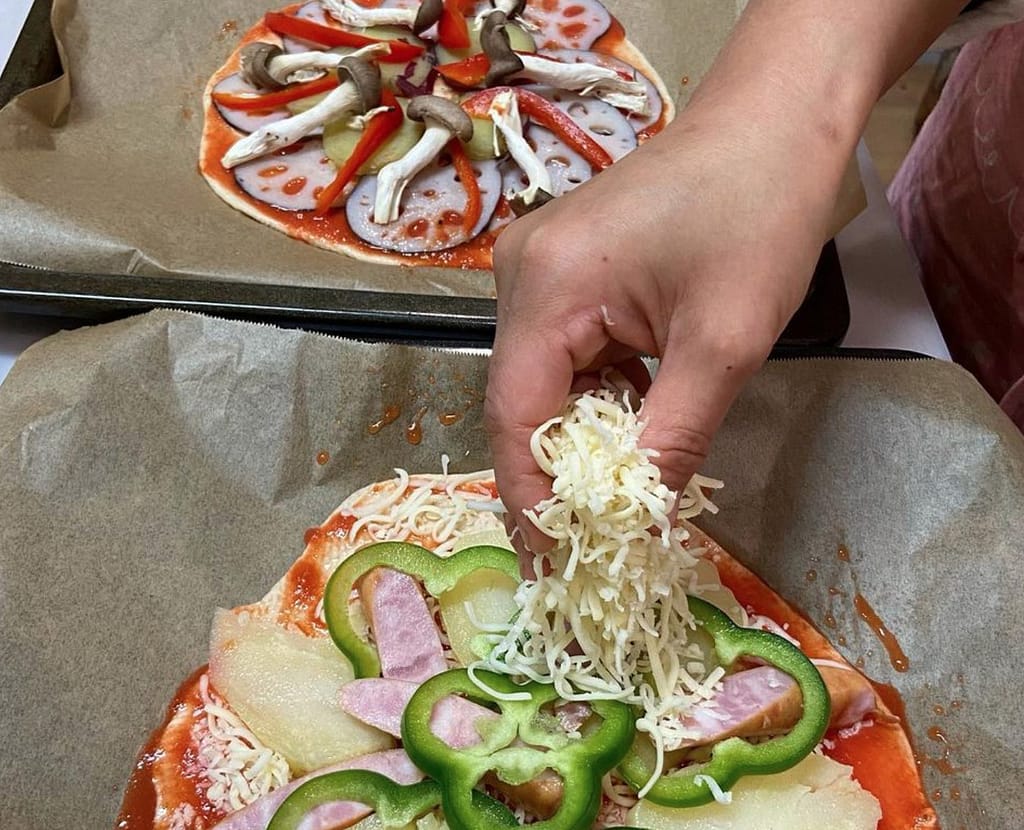 In response to a request from a guest from Hawaii, two kinds of pizza made from ancient flour, one with sausage and the other with veggies, kasne-ni soup, and organic vegetable salad were delivered to the inn.
Our handmade pizza, which we made by hand from the dough to the tomato sauce, is something you can't experience unless you stay at an Italian guest house!
We hope that the bacteria in your intestines will be so happy to enjoy the layered dishes and hot springs during your stay for a few days that they will remember you for the rest of your life!
Of course, free to use our own Mother bio and allergy-free cosmetics.
We all want to experience the real thing! Welcome to Azumino Salon!